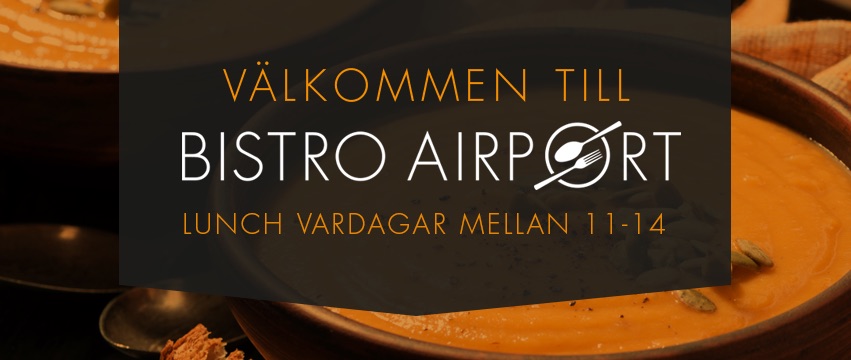 Måndag 26/3
Härligt kryddig Chili con Carne med ris
Chili con Carne with Rice
Tisdag 27/3
Stekt kolja i grädde med stekta champinjoner, squash och lök. Serveras med kokt potatis
Fried file of Haddock with Mushrooms, Squash and Onion. Served with Potatoes
Onsdag 28/3
Bistrons berömda Pannbiff på värmländsk nötfärs med Tzatziki och rostade rotfrukter
Beef Burgers with Tzatziki and roasted Roots
Torsdag 29/3
Mustig Köttsoppa med rotfrukter och fläskpnnkaka
Soup with Beef and Roots. Swedish Pancake with Bacon
Långfredagen 30/3
Stängt
Closed
Pris: 105:- Lunchhäfte 10 st 950:-
I lunchen ingår varmrätt och salladsbuffé med bröd, färskost, måltidsdryck, kaffe och hembakad kaka.