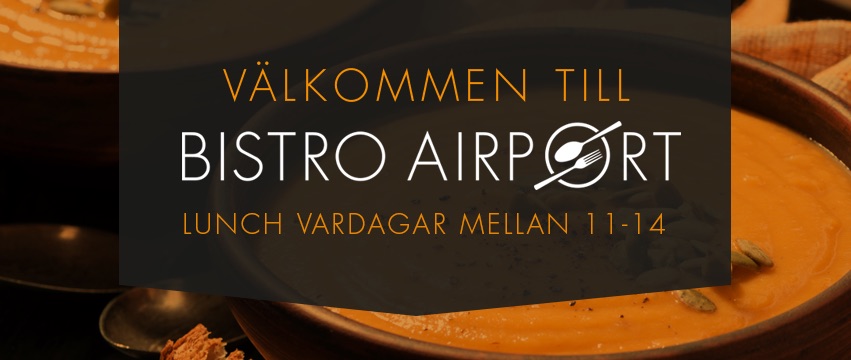 Måndag 19/2
Ugnsstekt smakrik Falukorv från Kils Slakteri med gôtt mos
Swedish Falu Sausage with Mashed Potatoes
Tisdag 20/2
Stekt Laxfilé med ljuvlig Mangochutneysås och ris
Fried File of Salmon with Mango Chutney Sauce and Rice
Onsdag 21/2
Bistrons smaskiga Pannbiff på värmländsk nötfärs med löksky och stekt potatis.
Beef Burgers with Onion Gravy and fried Potatoes.
Torsdag 22/2
Lindas härliga Pytt i panna med stekt ägg och rödbetor
Swedish Potato Hotchpotch with fried Egg and Red roots
Fredag 23/2
Kryddigt italiensk Kycklinglasagne
Chicken Lasagne
Pris: 105:- Lunchhäfte 10 st 950:-
I lunchen ingår varmrätt och salladsbuffé med bröd, färskost, måltidsdryck, kaffe och hembakad kaka.