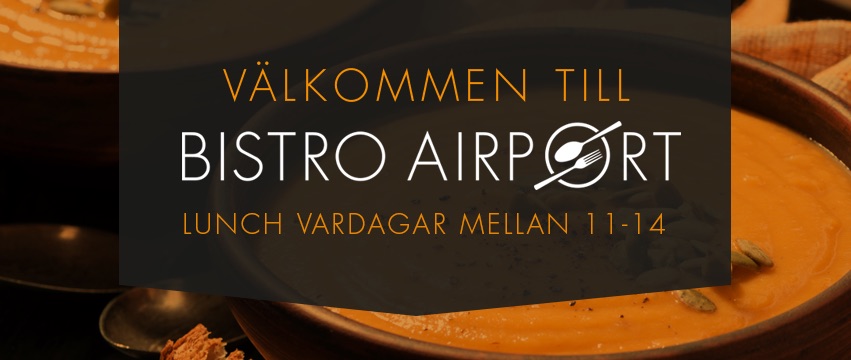 Måndag 8/5
Smakrik Kycklingpanna med timjan, champinjoner och curry. Serveras med Basmatiris
File of Chicken with Muschrooms, Curry and Basmati Rice
Tisdag 9/5
Helstekt Fläskytterfilé med Cognacsås och rostad potatis
Loin of Pork with Cognac Sauce and roasted Potatoes
Onsdag 10/5
Lindas klassiker: Ugnsbakad Lax med mangochutneysås och dillslungad potatis
File of Salmon with Mangochutney Sauce and Dill Potatoes
Torsdag 11/5
Vegetarisk Lasagne som du toppar själv med rökt Lillängslax eller köttfärs
Veg Lasagna. You can choose to put smoked Salmon or Minced Meat on the top
Fredag 12/5
Bistrons klassika Fredagsstek på värmländsk nötinnanlår med gräddsås och kokt potatis.
Steak Beef with Cream Sauce and Potatoes
Pris: 105:- Lunchhäfte 10 st 950:-
I lunchen ingår varmrätt och salladsbuffé med bröd, färskost, måltidsdryck, kaffe och hembakad kaka.