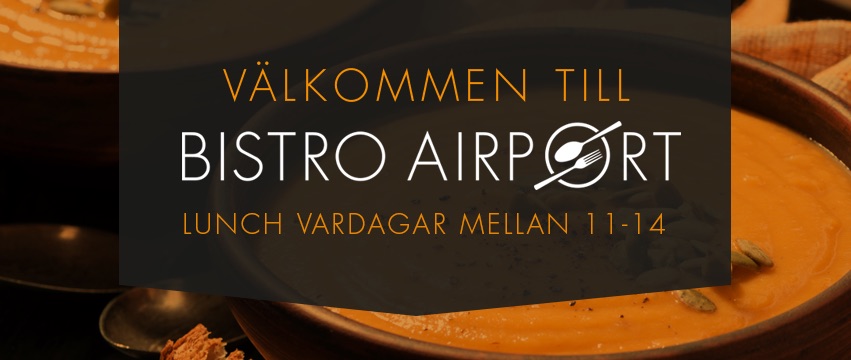 Måndag 12/3
Bistrons smakrika Biff Stroganoff på värmländsk nöt med ris
Beef Stroganoff with Rice
Tisdag 13/3
Laxfilé bakad med fetaost, soltorkade tomater och färskost. Serveras med rostade rotfrukter och Ajvarcrème
File of Salmon with Feta Cheese, Airdried Tomatoes and fresh Cheese. Served with roasted Roots and Ajvar crème
Onsdag 14/3
Veckans klassiker: Skomakarlåda på långbakad värmländsk fransyska med fläsk och lök
Casserolle with Beef, Bacon and Onion. Served with Mashed Potatoes
Torsdag 15/3
Lindas mumsiga Kycklingthaisoppa och Tjockpannkaka
Chicken Thai Soup and Swedish Pancakes
Fredag 16/3
Bistrons fredagsmys: Helstekt värmländsk Karré med potatisgratäng och gelé
Loin of Pork with Potatoes Gratin
Pris: 105:- Lunchhäfte 10 st 950:-
I lunchen ingår varmrätt och salladsbuffé med bröd, färskost, måltidsdryck, kaffe och hembakad kaka.